In Rich Habits Study, Tom Corley interviewed 233 wealthy individuals (177 of whom were self- made millionaires) with at least $160,000 in annual gross income and $3.2 million in net assets.
He found that becoming and staying rich tends to come from two actions:
1. Accumulating wealth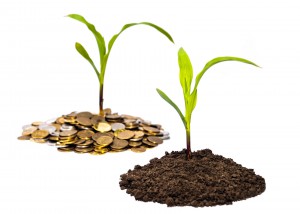 2. Keeping the wealth you've accumulated
But accumulating wealth is only one part of the equation.
In his book "Rich Habits Poor Habits," he shares another equally important part of being rich: holding on to the wealth you've accumulated.
Staying rich requires that you forge certain specific habits that ensure the wealth you've accumulated does not disappear.
Here are a few of the most important Rich Habits that will help you keep your wealth:
Putting your wealth to work. 
Putting your wealth to work means investing it wisely in stocks, bonds, real estate and other business opportunities.
These investments create additional streams of income that pay dividends down the road.
Setting aside part of your wealth for retirement.
Save 10-20% of the income you make and put that money into long-term retirement assets that you don't touch until you retire.
Watching what you spend.
Do you know where your money goes?
You should.
Tracking what you spend opens your eyes so you may know exactly where your money goes.
Tracking your spending allows you to make adjustments to how you spend your money.
If you don't track your spending it can get out of control.
This "lifestyle creep" can cause your wealth to disappear over time.
Avoiding spontaneous or emotional purchases.
Never buy anything on impulse.
It is almost always the wrong thing to do.
That spontaneous or emotional purchase will lose its luster after only a few weeks.
Then you're stuck with something you don't need and that does not generate any income.
Living below your means.
Living below your means keeps you from falling into the trap of lifestyle creep. 
No matter what good fortune visits you in life, do not change your standard of living.
Don't supersize your life by buying things you really do not need.
Live a modest, simple life.
Never forget wealth is a two-step process.
The game doesn't begin and end with getting rich.
You must forge Rich Habits that guarantee the wealth you accumulate sticks around for a long time.
You may also be interested in reading:
RICH HABITS POOR HABIT EPISODE 47 | BEING RICH IS REALLY ABOUT TWO THINGS PART 1
RICH HABITS POOR HABIT EPISODE 46 | 4 HABITS THAT WILL KEEP YOU FROM GETTING RICH
RICH HABITS POOR HABIT EPISODE 45 | WILL YOUR CHILD BE RICH OR POOR? 15 POVERTY HABITS PARENTS TEACH THEIR CHILDREN
RICH HABITS POOR HABIT EPISODE 44 | BEING SELFISH GETS A BAD RAP